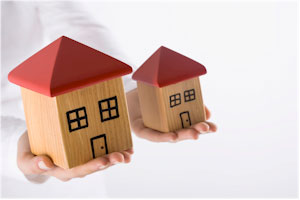 Buying Another Home
Most people usually feel tied up and challenged by the maintenance of one mortgage, however, some people might need a second house or want a second house. You might need a second house if you have a job that requires occupying two places simultaneously throughout the year. On the other hand, you might want a second house that serves as a vacation or rental property. Depending on your life's needs and circumstances, it is possible to secure a mortgage for each of them, sometimes even at the same time. Being able to secure separate mortgages is definitely a possibility, but can also be difficult at times, and that is when mortgage brokers like me intervene and help you fulfill your wishes and make your dreams a reality.
Financing a second home or a property for recreational purposes or other purposes is relatively straightforward, and will even be so with the help of a mortgage broker. Common types of second properties that people own are secondary homes, vacation homes, and rental properties. Like the names suggest, these three types of properties differ from each other. Before proceeding, one must understand that it is necessary to determine that different types of properties will have different criteria set in place that need to observed and followed.
Initially, when thinking about buying a new home, the first thing that comes to mind is, "how should I finance my second home?" One of the most common steps taken by others on the same path is home equity loans, conventional loans, and very few, cash. Home equity loans are an option for many, however, with conventional loans, a larger amount of down-payment is required. And unlike many, others just tend to save up and then make their investments.
Another question that bothers many is, "how much money would I like to use for down-payment?" The two main categories of down-payments are:
5-10% down payment second homes
20% down-payment second homes
When comparing the rates and terms of the two types of mortgages, they will be identical, with the only difference being with less than 20% down payment, you will have to obtain mortgage insurance, with the assistance of your mortgage broker that is. Another difference between the two down-payment types is that you cannot own a rental property with the 5-10% down payment, as there are certain guidelines set by the CMHC.

As an Ottawa mortgage broker, I will try and make sure that your new mortgage will be approved as it relates to your income while still factoring in the existing debts including the current home debts. Aside from the addition approval, the qualifying is very similar to a normal mortgage.

Therefore, before thinking about buying a second home, it is important to consider your annual household income, consider your down payment, consider your debt, consider your amortization period, consider your closing costs and a few other costs that are associated with home buying. You must remember that you are investing in another property and responsibilities increase.

As a mortgage broker in Ottawa, I can guide you through the procedure and help you determine the qualification criteria for owning specific types of second homes. I endeavor to ensure that I answer your questions about how to buy a second home in very clear and understandable terms with my goal being to make your purchase as straightforward and enjoyable as possible. Buying another home for various reasons is a tough choice to make, however, I can you make the transition easy and facilitate the procedure.