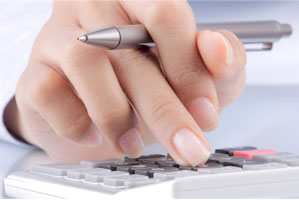 Renew Your Mortgage with Mortgage Broker And Save Money
Most of us would agree that settling down and buying a house is an important aspect of life: a time filled with hope and excitement. Yet the daunting task of paying off the new mortgage looms over our heads, which is why many home-buyers will work hard to find the best interest rate, but overlook the importance of the renewal process. I can work with you to update and adjust your mortgage to suit your current condition.
There are many things to consider when that pesky renewal notice arrives in the mail. Perhaps some of them you haven't even considered or you are currently unaware of. I'm here to help. Here are four things you need to keep in mind when renewing your home:
How has your financial situation change since your last renewal?

 Perhaps you obtained a new job or added a new member to the family, all of this will influence your decision come the renewal.

Are you planning on doing any home renovations, or anything that will require additional funds?

 Keep track of your money allocation so you don't get caught off guard.

Are you planning on moving in the near future?

 If you plan on moving within the next year, I can help you manage both your mortgages and get you the best mortgage rates.

Not sure which types of mortgage you should choose?

 Do you prefer fixed or variable rates? Are you unsure which one fits your situation? Don't worry, I'm here to answer your questions.

Be smart. Renew your mortgage early.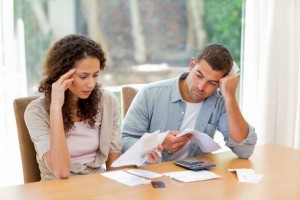 As an experience Ottawa Mortgage Broker, I will be able to provide expert advice and guidance to make the entire mortgage renewal process smooth and effortless. To ease the stressful and confusing process, consider renewing your mortgage early! The advantage of renewing your mortgage early is that you get to lock in at the current interest rate, which could rise come your renewal date. It might appear to be an insignificant change at the time, but this could end up saving you thousands of dollars in interest if the interest rate increases before your renewal date. You will be contacted 120 days prior to your renewal date and we will discuss your current mortgage needs together. No matter if you have good credit, or bad credit, I will be able to find the most competitive mortgage rates from any Ottawa mortgage lenders. Come in for a visit or simply discuss your needs over the phone or email, we want what is more convenient for you.

Is your renewal date quickly approaching?

If you chose not to renew your mortgage early, now is the time to do so! About three weeks before your renewal date, you'll receive a renewal letter in the mail. If you have any mortgage questions regarding your renewal rate and term, drop by or give us a call or email.

Worry your interest rate might increase in the 30 days prior to your regularly scheduled renewal date? Good news! When you renew your mortgage at maturity, you are protected from an increase in interest rates for the interest type and term you selected. If the interest rate changes before you actual mortgage renewal date, you will automatically receive the lower rate for the type and term you chose.

Is this your first time renewing your mortgage? Still have unanswered mortgage questions or need things clarified? Do not hesitate to call, day or night. It's time for me to find the best interest rate for you!

CALL NOW 613-627-1041 or Toll Free 1-877-459-4414 ext. 259

Don't forget to visit our Resources page for the Mortgage Calculator and the Mortgage Glossary