Perfect Solutions For Your Specific Mortgage Needs!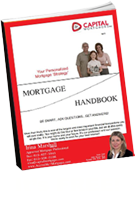 As an Ottawa mortgage broker what I can do for YOU
Looking for expert mortgage advice? Want the best mortgage rate? Need a mortgage pre-approval? Buying a second home or cottage? Hungry to borrow money to pay off debts or make a purchase?
As an Accredited Mortgage Professional and Independent Ottawa Mortgage Broker with Verico Capital Mortgages I have experience in a wide variety of loan products and services. It is my duty to secure the best possible loan, at the lowest possible costs, with the best possible interest rate for YOU.
I have helped numerous borrowers realize their dreams by owning their own home. I also provide valuable advice that can potentially save you thousands of dollars over the life of your mortgage. By achieving the total customer satisfaction I maintained lifetime relationship with my clients who in turn have referred me to their family, friends and co-workers. I have a network of reputable realtors and other professionals (lawyers, home inspectors, financial advisers and so on), whom I work with regularly.
I understand the importance of finding the best mortgage solution for you based on your individual situation and needs.
Need assistance to determine which loan makes the best sense for you? I can help. Just call me or e-mail or click on Apply Online and you're on your way.
Apply through 100% secure application to get free quote at the most competitive mortgage rate possible!
Apply Online
Client Testimonials
I would like to thank you for the substantial help you have given me to purchase my first home...

...I also wish to thank you for your support in making this dream a reality. I must confirm that I was very impressed with the professional manner in which you handle the process and will call on you next time I have to do another transaction of this nature...

I would like to thank you very much for all the work you did so I could buy my house. I really appreciate your motivation and drive to get it all done. I just received my documents last night and it still doesn't sunk in yet that I own my home

I'd like to take this opportunity to thank you for your assistance in obtaining a mortgage on my behalf. I will not hesitate to recommend your services to any my friends or relatives who may be looking for mortgage/refinancing products.

She did an outstanding job and I would recommend her to anyone. It was a busy time for me and I was afraid a refinance would take a lot of my time. However, I almost forgot I was refinancing because Irina took care of all the details for me! Her expertise, combined with an enthusiastic attitude, made stress free refinance for me.

Irina is a professional, knowledgeable and very efficient Mortgage Broker whom I have had the pleasure of working with. She sincerely looks out for client's best interests and makes the entire process an absolute satisfaction.
See All Testimonials