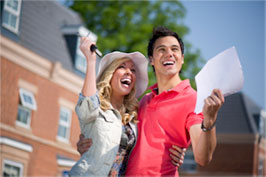 Welcome First Time Home Buyers!
Our lives are plastered with major milestones and changes. Buying a home for the first time can be exciting yet frightening. The number of mortgage options available, legalities, and paperwork can be overwhelming, especially for a first time home buyer. A mortgage broker can help clear out all the confusion.
For a first time home buyer it can be difficult to decide on your first mortgage with all the options. I am a professional mortgage advisor in Ottawa. I am well-versed with the trends of the market, and the hundreds of available mortgage products out on the market. You won't have to worry about going through hundreds of loan products from different Ottawa lenders to find the right mortgage for you. I will be able to evaluate your special financial situation, and offer continuous advice on what type of mortgages best fit your special needs, and avoid high risk mortgages. There's also a possibility to find exclusive deals that are not offered on the open market, so you can have the best mortgage interest rate. If you are worried about your bad or poor credit, have no fear, I can help you get the best mortgage rate in Ottawa. Mission Impossible? With my expertise, it will be Mission Possible.
I will go through all the mortgage down payment options, the method and length of  mortgage payments, the types of mortgage and more. Especially for first time mortgage owners, I can help you minimize on some fees, reduce your repayments, unlock the equity in your home, and much more. If your objectives or financial circumstances change, I can also assist with your refinancing needs. I will be able to provide the latest Ottawa financial news, a comparison of different mortgage products and access to the mortgage rate calculator, making sure you are always be in the know. So whether it is finding the best mortgage interest rate, mortgage protection plan or anything in between, I will be able to answer all of your mortgage questions.
I will complete and submit your home loan application to the lenders and I will keep you posted with progress. I know how mortgage applications are assessed and will help you with your "pre-approval" so your chance of approval will be maximized. There's also a chance to fast track your application so even if you are a home buyer who's in a rush, I can help get your application approved as soon as possible. I will also be in communication with the mortgage lenders, but never worry about "giving up control" because there will always be ongoing communication between all parties so you will never be in the dark.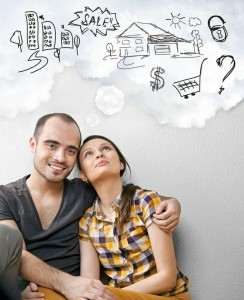 I also provide multilingual services, and can offer the whole process in English and Russian. I will make everything simple and error-free so no unexpected costs will arise. You make informed decisions, and feel confident with them. Starting a new home can be challenging, but I can help you start on the right foot, and guide you to your dream home. You can save time, money and work. Day or night, it is easy to get in contact, either it is by phone, email. Or even simpler, fill out the online form with your details and click submit. I will get back to you with a mortgage solution that best suits your requirements.
Buying your first home can be exhausted. Let me guide you through the process making it a simple and easy transaction. As a first-time home buyer, you probably have many questions. That's why I offer step-by-step personal assistance and an easy online application process. I'll be by your side each step of the way, from helping you understand your options and what to expect, to mortgage pre-approval, and all the way through finalizing your mortgage and the purchase of your home.
Why Getting Pre-Approved for a Mortgage is so Important
One of the first steps in buying your home is obtaining a pre-approved mortgage. With a pre-approved mortgage you will:
know how much you can afford and what your payments will be
Lock in your interest rate at today's rate (or lower if rates drop), guaranteed for 120 days
Demonstrate to vendors and their agents that you are a serious buyer, which can help when negotiating your purchase
To begin your pre-approval, click on the "Apply Online" button on the top. I will be in touch with you within 24 hrs.
120 Day Interest Rate Protection
Protect yourself from interest rate increases. When you apply for fixed rate mortgage, I'll honour the quoted rate for up to 120 days even if rates go up during that period.
If rates go down between the date your mortgage is approved and the expiry date of the rate commitment period, you'll automatically get the lowest rate in effect for the term you selected
Understanding Mortgage Basics
"There is no place like home" ― L. Frank Baum, The Wonderful Wizard of Oz